September 30, 2011

Rev. Wayne T. Ouellette Sr. OASM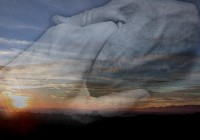 The Talisman of Victory
"In all these things we are more than conquerors, through Him that loved us." (Romans 8:37)
Can anything separate me from the love of Christ? This was the only question that St. Paul felt worth consideration. In this paragraph he takes the extreme conditions of being, and carefully investigates them, knowing that they include all between. First, he interrogates Existence–"death and life"; next, created Intelligences–"Angels, principalities, and powers"; next, the extremes of Time–"things present, things to come"; next, of Space—"height and depth"; lastly, the created Universe –"any other creature." Each of these extremes is passed in review. He is like a man proving every link of the chain in which he is going to swing out over the abyss. Carefully and fervently he has tested all, and is satisfied that none of them can cut him off from the love of God.
We strangely misjudge and mistrust the Love of God our Father, and think that our distresses and sufferings, our sins and failures, may make Him love us less. But in the home, it is not the troop of sturdy children that Continue reading …
September 26, 2011

Rev. Wayne T. Ouellette Sr. OASM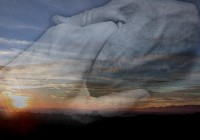 The Armour of Light
"Awake, awake; put on thy strength; put on thy beautiful garments." (Isaiah 52:1) "It is high time to awake out of sleep: let us cast off the works of darkness; let us put on the armour of light." (Romans 13:11-12)
Put on strength. We have not to purchase it, or generate it by prayers and resolutions, but simply to put it on. As we awake in the early morning hour, and have to pass out into the arena of life, which has so often witnessed failure and defeat, let us put on the strength and might of the living Christ. He waits to strengthen us with all power, according to the riches of His glory. Do not simply pray to be kept and helped, but put on the whole armour of God. "The Lord is the strength of my life, of whom shall I be afraid?"
Put on beautiful garments. The emblem of the life of the Christian soul is that of the bridegroom or the bride decked with jewels; or a garden filled with beautiful flowers (Isaiah 61:10-11). Continue reading …
September 20, 2011

Rev. Wayne T. Ouellette Sr. OASM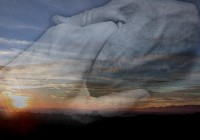 We shall be like Him
"That we be no more children, tossed to and fro, and carried about with every wind of doctrine; but speaking the truth in love, may grow up into Him in all things." (Ephesians 4:14-15) "Every man that hath this hope in him purifieth himself, even as He is pure." (1 John 3:3)
Our destiny is the highest possible–"We shall be like Him." For this we were created, redeemed, and sanctified, that we should be conformed to the image of God's Son, that He might be the First Born among many brethren (Romans 8:29).
The Apostle says that those who have this Hope will purify themselves. A young friend of mine once asked me if I would try to see her lover, as my train stopped at a wayside station in a far-distant western State. It was a dark night when we arrived, and a hurried conversation took place on the steps of the great Pullman car. I found that amid the many temptations of a rancher's life, this young fellow was holding on to purity and truth. He said that he had very infrequent opportunities of attending any religious services, but that the letters which came from the old country had been his sheet anchor. Continue reading …
September 16, 2011

Rev. Wayne T. Ouellette Sr. OASM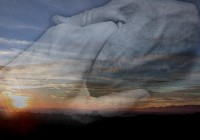 Love and Liberty
"None of us liveth to himself, and no man dieth to himself. For whether we live, we live unto the Lord: and whether we die, we die unto the Lord: whether we live, therefore, or die, we are the Lord's." (Romans 14:7-8)
The key to this wonderful chapter, so full of sound judgment and sanctified common sense, is the reiterated reference which the Apostle makes to the Lord, which occurs some ten times in fourteen verses. The fact of Jesus being Lord both of the living and of those who have died, and are living on the other side of death, is the solution of the difficulty as to what the Christian should do or leave undone. Let each of us stand before the judgment-seat of Christ, or at least before the reflection of that tribunal which is mirrored in the tranquil expanse of conscience, and we shall have an unerring guide for conduct.
The question agitated in Rome was as to the observance of the seventh or first day of the week as the Christian Sabbath; and, what principle should direct the use of food–that of Leviticus, or of common use. The Apostle insists that these are not questions which affect either our personal salvation or our acceptance with God. Continue reading …