September 26, 2011

Rev. Wayne T. Ouellette Sr. OASM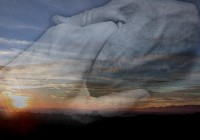 The Armour of Light
"Awake, awake; put on thy strength; put on thy beautiful garments." (Isaiah 52:1) "It is high time to awake out of sleep: let us cast off the works of darkness; let us put on the armour of light." (Romans 13:11-12)
Put on strength. We have not to purchase it, or generate it by prayers and resolutions, but simply to put it on. As we awake in the early morning hour, and have to pass out into the arena of life, which has so often witnessed failure and defeat, let us put on the strength and might of the living Christ. He waits to strengthen us with all power, according to the riches of His glory. Do not simply pray to be kept and helped, but put on the whole armour of God. "The Lord is the strength of my life, of whom shall I be afraid?"
Put on beautiful garments. The emblem of the life of the Christian soul is that of the bridegroom or the bride decked with jewels; or a garden filled with beautiful flowers (Isaiah 61:10-11). Continue reading …
September 25, 2011

Rev. Wayne T. Ouellette Sr. OASM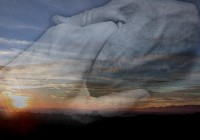 Leader of the File
"Behold, I have given him for a Witness to the people; a Leader and Commander to the people." (Isaiah 55:4)
Four times in the New Testament our Lord is called Leader or Prince.
Originally the word means the First of a file of men, and therefore their Captain or Commanding Officer (see Acts 3:15; Acts 5:31; Hebrews 2:10; Hebrews 12:2).
Christ leads from death into Life. Probably Joshua was the first to pass over the dried bed of the Jordan, as the priests stood by bearing the Ark of the Covenant; but this, at least is true, that our Saviour has preceded us through the waters of death, and will hold them back until each of the ransomed has passed "clean over" (Joshua 3:17).
Christ leads His followers into victory. When our Lord was exalted to the right hand of power, He opened up a path to be trodden throughout the ages by a company which no man can number. As He overcame, we may overcome; as He reigns over all principality and power, so we believe that He will bruise Satan under our feet, and make us more than conquerors. Continue reading …
September 19, 2011

Rev. Wayne T. Ouellette Sr. OASM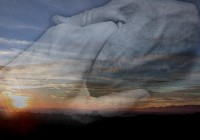 Glory on Earth
"Holy, holy, holy is the Lord of hosts; the whole earth is full of His glory." (Isaiah 6:3)
The prosperity of King Uzziah's reign seems to have weakened the national character; a deep-seated degeneracy was eating out its vitals. The unbroken summer of fifty years of prosperity and wealth had induced a moral decay which filled the heart of the prophet with dismay. It was in this depressed frame of mind that Isaiah entered the Temple, where the ceremonial of the priests and Levites, the offering of the sacrifice, the antiphonal chanting of the choirs, appear to have further moved his spirit.
The Vision (Isaiah 6:1-4). The limitation of the earthly fabric faded from his sight, and he became aware of the worship of the Seraphim, their faces veiled before the Divine Majesty, their persons clothed with humility, and their remaining wings prepared for immediate obedience. Continue reading …