September 17, 2011

Rev. Wayne T. Ouellette Sr. OASM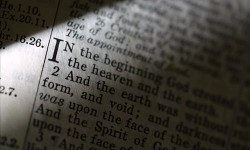 We've set up each basic Bible study lesson as an introduction for Bible newbies as well as a refresher for the seasoned saint. You'll study basic doctrines in these free Bible study online courses.
We recommend that you complete these online courses in the order they are given. Each Bible study builds a foundation for the next study. But you don't have to complete all the studies if you feel your knowledge is adequate in a certain area of Bible doctrine.
These free basic Bible study lessons were created using the King James Version. But we have tried to make the material accessible to anybody no matter what version they use.
You may complete each basic Bible study at your convenience. You have no time limit. But we do recommend you fill out the Bible Knowledge Survey (now here for Level 1 studies!) after each lesson the same day you complete the reading. This will ensure your knowledge of the subject is fresh as you complete each survey. Continue reading …