September 25, 2011

Rev. Wayne T. Ouellette Sr. OASM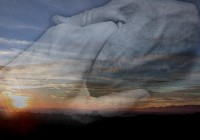 Leader of the File
"Behold, I have given him for a Witness to the people; a Leader and Commander to the people." (Isaiah 55:4)
Four times in the New Testament our Lord is called Leader or Prince.
Originally the word means the First of a file of men, and therefore their Captain or Commanding Officer (see Acts 3:15; Acts 5:31; Hebrews 2:10; Hebrews 12:2).
Christ leads from death into Life. Probably Joshua was the first to pass over the dried bed of the Jordan, as the priests stood by bearing the Ark of the Covenant; but this, at least is true, that our Saviour has preceded us through the waters of death, and will hold them back until each of the ransomed has passed "clean over" (Joshua 3:17).
Christ leads His followers into victory. When our Lord was exalted to the right hand of power, He opened up a path to be trodden throughout the ages by a company which no man can number. As He overcame, we may overcome; as He reigns over all principality and power, so we believe that He will bruise Satan under our feet, and make us more than conquerors. Continue reading …
September 24, 2011

Rev. Wayne T. Ouellette Sr. OASM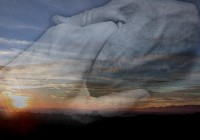 The Bread of Life
"He answered: It is written, Man shall not live by bread alone, but by every word that proceedeth out of the mouth of God." (Matthew 4:4) "Seek ye first the kingdom of God and his righteousness; and all these things shall be added unto you." (Matthew 6:33)
The question which Satan put to our Lord, has to be settled in every life. Where does bread and bread-getting come in? Is it to be our first consideration or the last? According to Satan's way of looking at life, the bread question is paramount; according to Christ, secondary. Have you ever seriously considered which policy is yours, and what you would do if you had to choose in any supreme crisis? This temptation which came to our Lord occurs to us all; sooner or later, whether on the lone mountain-side, or in the crowded thoroughfares of life, the Devil comes to us with the suggestion that we must live, and in the last resort we must make or get our bread, leaving considerations of purity, truth, honour of God and Eternity to come in second best! Continue reading …
September 23, 2011

Rev. Wayne T. Ouellette Sr. OASM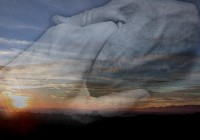 The Holiday Spirit
"Come ye yourselves apart, and rest awhile: for there were many coming and going, and they had no leisure so much as to eat." (Mark 6:31)
There is something in our blood which cries out at certain times for rest and change. We may love our home, our work, and chance of doing our share in the toil of this work-a-day world, but when the summer comes we long to escape from the crowded city, the arduous toil, and pine for respite and rest. The love of Nature is a sacred heritage from the love of God, and it is His voice that calls to us: "Come, My children, Be glad with Me, breathe the scented air which I have flavoured in its passage through clover-fields, gorse, and heather; rejoice in the woods and flowers, golden sunsets and purple mountains; the glory of the ocean and the sea-shore."
But we must be unselfish, if we would really enjoy our holiday. It is difficult to resist the temptation to obtain the best possible return for our money, and a little over, even at the expense of others. Continue reading …
September 22, 2011

Rev. Wayne T. Ouellette Sr. OASM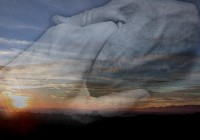 Apostle's Words of Grace
"He that will love life, and see good days, let him refrain his tongue from evil, and his lips that they speak no guile." (1 Peter 3:10) "Let your speech be alway with grace, seasoned with salt." (Colossians 4:6)
The ideal of Christian speech is given in the Apostle's words to the Colossians. Our speech should be always gracious; and grace stands for mercifulness, charity, the willingness to put the best constructions upon the words and actions of another. It is a great help in dealing with envy, jealousy, or unkind feeling to compel our lips to speak as Christ would have them. If you are jealous of another, the temptation is to say unkind or depreciating things, but if we live in the power of the Holy Spirit, He will enable us to check such words and replace them by those that suggest kindly consideration on the part of ourselves and others. Endeavour to say all the good that can be said, and none of the evil. Continue reading …
September 21, 2011

Rev. Wayne T. Ouellette Sr. OASM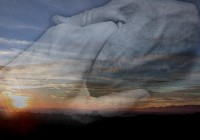 God's Endless Resources
"Is anything too hard for the Lord?" (Genesis 18:14) "Ye Lord God! behold, Thou hast made the heaven and the earth by Thy great power and stretched out arm, and there is nothing too hard for Thee." (Jeremiah 32:17)
There is no doubt as to the identification of these three guests that suddenly appeared before the tent-door of Abraham. We are expressly told that "Jehovah appeared unto him." It was thus that our Lord anticipated His Incarnation. He came incognito, and "His delights were with the sons of men" (Proverbs 8:31). During His earthly life, He loved the homes of men, lodged with Peter and Zacchaeus, and in the dear home where Mary loved and Martha served. After His resurrection, He tarried with two of them in the village inn. So He will come to thy heart and mine. Though He is the High and lofty One, who inhabits Eternity, yet He will plead for admission to sup with us and we with Him (Revelation 3:20). Continue reading …