Children's Bible Lessons
September 18, 2011

Rev. Wayne T. Ouellette Sr. OASM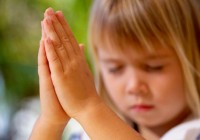 Free Bible lessons for teaching small children, elementary school students, and pre-teens.
A free lesson series packed with ideas to help prepare kids to receive Jesus. Whether you are a parent, grandparent, Sunday school teacher, or friend – these free Childrens Bible Lessons and ideas can help you impart the truth of God's Word in creative, meaningful ways to the youngsters in your life.
Our prayer is that the children's Bible lessons found on this website will help children experience the peace that passes understanding and equip them to be living representatives of the Lord Jesus Christ.
Resources for parents, educators and anyone else wishing to bring the way, the truth and a bright light into children's lives. Incorporating child bible lessons, child bible studies, child bible verses and child prayers to provide a basic biblical background for children of all ages.
— "once you were in darkness; but now you are light in the Lord, walk as children of light. For the fruit of the light or the spirit consists in every form of kindly goodness, uprightness of heart and trueness of life. And try to learn what is pleasing to the Lord". Ephesians 5:8-10
Seeing God through the eyes of a child is not only tender and touching but it also gives us insight into how God relates to us as his own children. We have the responsibility of teaching and training up our children in the ways of God so that when they are adults they will hold fast to God's word.
As parents we cannot sit idly by hoping our children will pick up enough spiritual guidance in Sunday school. We need to start early and take advantage of every opportunity to 'create a hunger' inside them for God. Child Bible Lessons partners with you in helping your child learn a Christian lifestyle that stays with them when they go out into the world. We have to continuously feed our children's heart and mind with God's precious word.